Benefit Yard Sale!
June 30 at 8 am
River Oaks Community Church
1220 Brown School Rd, Maryville, TN
Donations are now being accepted and greatly appreciated!
Drinks, snacks, and baked goods will be available for purchase on the 30th while you shop!
Contact Trena Gonzalez 865-385-1560
For more information
Final Drive for Congressional Call to Action
A new and final message is waiting for you to send to U.S. senators and House representatives, asking that they write to FDA regarding homeopathic medicine.
Whether you previously sent a message to Congress or not, we need your voice before FDA's May 18 deadline to receive comments on how it intends to regulate homeopathic medicines.
Roughly 35,000 letters have been sent so far through this program and partners, and 60 meetings have been held with Congressional staff. As a result, eight members of Congress have pledged to sign a letter to FDA.
Keep up the momentum — voice your support for more Congressional signers on letter to FDA! Details can be found online. Please take a moment to review and submit this request to your congressional members. We appreciate your passion and effort to safeguard your health care choice.
Thank you for your continued support!
---
Office hours now look as follows:
Monday through Thursday 9:30 AM to 12:30 PM and 2:00 PM to 5:30 PM
(closed 12:30 to 2:00 for lunch)
Friday 9:30 AM to 1:00 PM
---
Interested in

DNA

Testing?
Check out 23andMe to find out more information and to find out about specials.
---
Gift Certificates are ALWAYS available for foot-baths, laser treatments, and consults –
just ask!
---
Amanda Myers studied nutrition at the University of Georgia stemming from her passion of healing through whole foods.  She recently continued her nutrition education at the Institute of Integrative Nutrition where she graduated as a Holistic Health Coach.  Her love for learning in all aspects of wellness have led her to obtain a Massage Therapist license,  Yoga Teacher certification's as well as an Ayurvedic Practitioner certification. Amanda's career has also included 17 years in the Spa industry.  She has been a long time Spa and Wellness Director at many luxury resorts.  Most recently she opened the Blackberry Farm's award winning Wellhouse.  Amanda offers Holistic Health Coach Counseling one-on-one or in small group settings.  She teaches clean eating programs and specific dietary restriction programs in thirty day intervals.   Amanda's main goal is to help her clients achieve lasting success ultimately transforming their health.
Please visit Amanda's Elimination Diet beginning in February!
Vanessa Blair is now a trained practitioner of Biofeedback! She is available by appointment and we have a special offer running until the end of June. Please call to schedule you amazing appointment.
Whitney Eanes is a trained reflexologist – she also does electro-lymphatic drainage, both of which can bring immense relief to those who are struggling.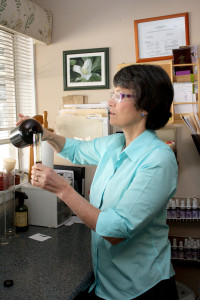 We are now able to offer remote testing on the Asyra (biofeedback) machine using samples of hair, nails etc. The package includes shipping, testing for complex issues, constitutional analysis, custom homeopathic blend made to fit your own specifications. Call the office to see when you can pick up your packet.
All that and you don't even need to be here!
(865) 454 2232 or (865) 233 5050
Save
Save
Save
Save
Save
Save
Save