Meet the RH Team
About the Herbalist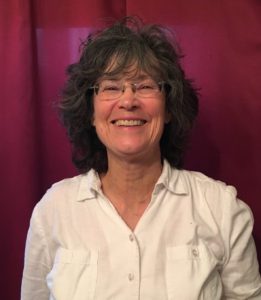 Dr. Susan J. Fidler, ND, MS, BS trained at the College of Phytotherapy in the UK, where herbal medicine plays a vital and recognized role in the healthcare system. She has a Doctorate in Naturopathy (ND) and a bachelor of Science (BS) degree in Herbal Medicine as well as a master's degree (MS) in molecular biology from the University of Maryland and a second BS in Information Science from Leeds Polytechnic Institute. She was admitted to the prestigious College of Practitioners of Phytotherapy following rigorous clinical examinations at the London Clinic of Phytotherapy. She is also a Registered Herbalist with the American Herbalist Guild.
Since qualifying, Dr. Fidler has continued her education through regular conferences and training courses in the US and the UK. These specialist courses include care for cancer patients, detoxification, brain chemistry, functional endocrinology, and brain and neurotransmitter function. She is also qualified in Total Body Modification (TBM).
Dr. Susan Fidler has been married to Dr. Douglas Fidler for forty years and has two adult children (and a new grandson!). Dr. Fidler founded Riverdell Herbs in 2002 and has been in full-time practice ever since. She is available for public speaking.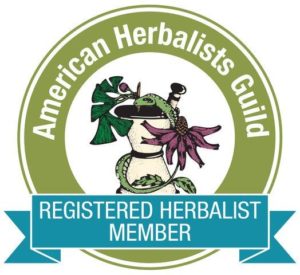 ---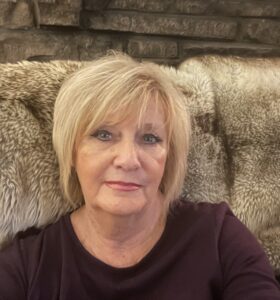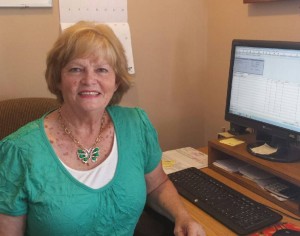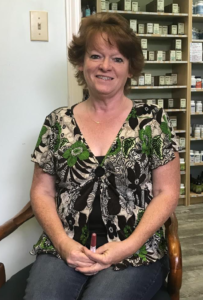 ---
@RH
As part of our commitment to holistic care, complimentary and alternative health practitioners share space with Riverdell Herbs. These team members can be reached through their own contacts, provided below.
---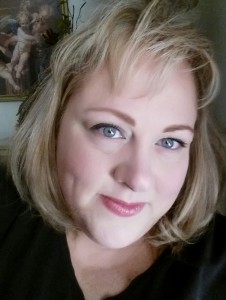 Whitney Eanes Received her reflexology certification in 2009 from the International Institute of Reflexology in St. Petersburg, Florida. She has completed additional training for Level 1 and Level 2 electro-lymphatic drainage certification. She enjoys helping clients discover how reflexology can bring them relief, healing, and enhanced mood and well being.
For an appointment, call 865-748-0021.
---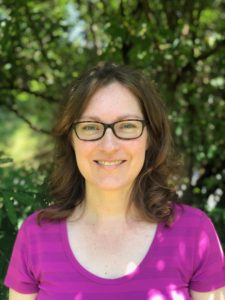 Vanessa Blair has a Bachelor of Science degree and has been doing biofeedback 2016. She enjoys running biofeedback sessions to aid in stress reduction and promote wellness lifestyles.
For questions or to make an appointment call 865-776-4783.
---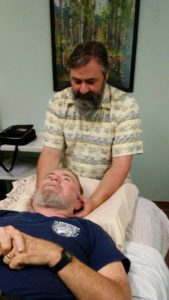 Dirk Dandy has been a licensed massage therapist since 2000, with an associate's degree in Precision Neuromuscular Therapy, and training from the Core Institute in Sports Massage Therapy, as well as in Trigger Point Therapy and MicroCurrent Point Stimulation. He developed his sports massage skills through his work with the Runners' Market and the Knoxville Track Club. Honing his skills as a therapist has resulted in gaining compassion for those in pain, as he works to bring relief.
To make an appointment, call 865-936-0585.
---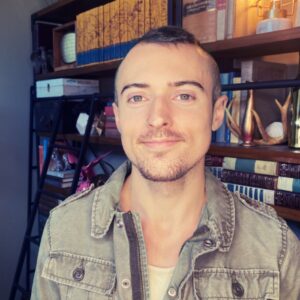 Dr. J. Blake Boring DAOM, L. AC., DIPL O.M. is the owner of Smoky Mountain Natural Wellness, LLC (SMNW).   He is a licensed acupuncturist and practitioner of Traditional Chinese Medicine (TCM) in the state of Tennessee and Florida.  He graduated from the Atlantic Institute of Oriental Medicine (ATOM) in 2018 with a masters in TCM and a bachelors in natural health sciences.  He obtained his doctorate of acupuncture and Traditional Chinese Medicine ATOM in 2020. He is passionate about helping people map out and achieve their health goals through TCM, diet, and fitness.
To schedule an appointment, go to: https://smokymountainnaturalwellness.com or call 865-296-2955.
---
Riverdell Recommends
These specialists have been associated with Riverdell Herbs for many years and have the recommendation of Dr. Fidler and her team.
Integrative Manual Therapist, Physical Therapy and Wellness
Dr. Laura Gagnon, DPT
Phone: 865-233-5096
Email:  clinic@amephysicaltherapy.com
Currently not accepting new patients.