At Riverdell Herbs LLC we try to have a whole-person approach to health, understanding that life events, upbringing, environmental toxins, emotional and spiritual lifestyle all impact outcome. We try to be sensitive to those needs and create a balanced plan for each individual. The goal is to remind your body how to heal itself while providing the tools to do so.We may incorporate cold laser therapy, detox footbaths, nutritional assessment and metabolic assessment as needed for any client, as well as checking for allergens.These are all non-invasive procedures.
---
Meet our Staff!
Mel coordinates ordering, packages, sales, timetables, and delivery.
Have a question about your herbs or instructions following your appointment?
Contact Mel at 865-454-2232
Or E-mail Riverdell Herbs
---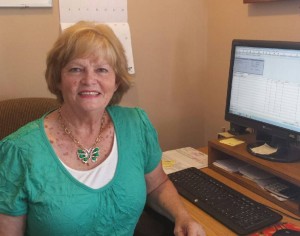 Marcy answers questions, makes up custom blends, and generally keeps the show on the road!
---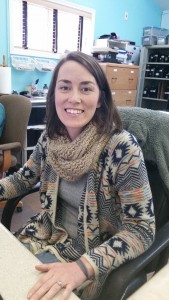 Meet Audra who assists with office duties.
To schedule an appointment via phone, contact Audra at 865-454-2232.
Or E-mail Riverdell Herbs
---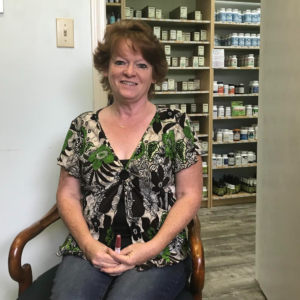 Cyndi is our newest assistant and is available to help in any way she can!
---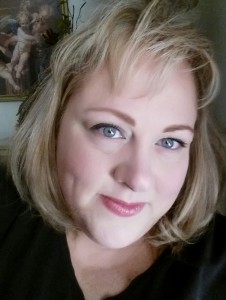 Whitney Eanes Received her reflexology certification in 2009 from the International Institute of Reflexology in St. Petersburg Florida. She additionally has completed her training for Level 1 and Level 2 electro-lymphatic drainage. She enjoys helping clients discover how reflexology can bring them relief, healing and enhanced mood and well being. Whitney takes appointments Tuesdays, Wednesdays, and Thursdays.
---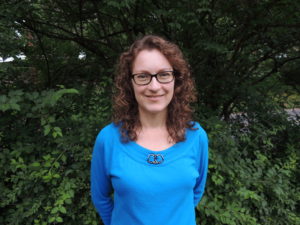 Vanessa Blair now performs Biofeedback for Riverdell Herbs.
Biofeedback stress reduction is an assessment technique that enables an individual to learn how to change some physiological activities for the purpose of improving health. Training programs are run for the purpose of muscle re-education, relaxation training, pain management and brainwave training to improve the quality of a person's life. The client is connected to the EPR (Electro-Physiological Reactivity) biofeedback device with a headband, and ankle and wrist straps with sensors on them to measure and receive information (feedback) about the body. The biofeedback sensors use mild electrical impulses that measure skin temperature known as (EDR) Electro Dermal Response. Stress reduction training protocols are run by the practitioner to help the individual to make subtle bodily changes to aid in relaxing certain muscles, and re-train the body to achieve desired results, such as reducing pain. It does not diagnose, treat, cure, test, or prescribe, and the biofeedback device is not intended to replace any treatment from a medical doctor.
The National Institute of Health says 80% of all medical conditions are caused by stress. Stress can be caused by many things including: allergies, bacteria and viruses, chemical exposures, dehydration, emotional issues and trauma, financial problems, fungal infections, genetically altered foods, heavy metal exposure, lack of sleep, loss of a loved one, nutritional deficiencies, parasites, perverse energy such as cell phone radiation, X-rays, and microwave ovens, prescriptions medicines, relationship problems, and work stress.
Biofeedback helps to reduce stress that may be related to illness, injury or emotional trauma. It can result in an overall improved sense of well-being, greater mental clarity, pain reduction and stress reduction. The goal is for the client to reach a relaxed and stress-reduced state whereby the immune system can function at more of an optimal level.
Each biofeedback session will be approximately two hours. The cost for a two-hour biofeedback session with a new client is $100, and $85 for returning clients. The cost for a one-hour biofeedback session is $50. Payment will be made to Vanessa Blair in the form of cash, check, credit/debit card, or Apple Pay.
---
Introducing Dirk Dandy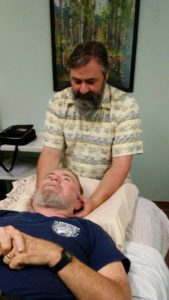 I have been a licensed massage therapist since 2000, graduating from the Core Institute in Knoxville TN in Sports Massage Therapy. I briefly worked in Bella Spazio Day Spa honing my skills as a therapist and gaining compassion for those in pain, working to bring relief. I became an independent therapist early in 2004 with my own office in Knoxville,building my own practice on a referral basis, working with the Runners' Market and later with the Knoxville Track Club. I further developed my education and skills in Trigger Point Therapy to enhance sports injury recovery and everyday structural pain. In 2009 I enrolled with the Ohio College of Massotherapy, completing an associates degree in Precision Neuromuscular Therapy. This allows for more accurate assessment and treatment for structural dysfunction in the body as a whole. Since then I have added MicroCurrent Point Stimulation, using acupuncture points enabling me to treat very sensitive pain areas and enable a more satisfactory result. Structural dysfunction due to scar tissue can now be successfully resolved.
---
Additionally, Emory Benson presses our tinctures. Doug Fidler and Skeeter Combs take care of the books. Joy Newvine manages the website.
Thanks to all of you!
Save
Save
Save